JDC Construction Ltd.
Mount Seaton, Camolin,
Enniscorthy, Co. Wexford.
Wicklow Address
Farm Lane, Crowe Abbey, Greystones, Co Wicklow
Tel / Fax: 053 9389018
Mobile: 087 2100843
Email: info@jdcc.ie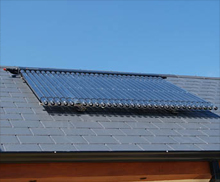 Solar Panels again are another great method of heating your home and water inturn reducing your fuel bills and dependancy on oil.
BER related services including insulation of your roof or the external walls of your home, the installation of solar panels with advice on the most suitable panels for your home or business. We will also install energy efficient heat pumps and boilers
We offer
Energy Efficient Homes
Eco-Friendly Construction
Solar Panels
Natural Stone
Natural Slate
Triple Glazed Windows
Insulation advice
Let JDC Construction build your new dream home.
We quote from plans provided and can offer advice where required as we have over twenty years experience in the building trade. Why not contact us for a FREE QUOTE today on 053 9389018 our email us at info@jdcc.ie